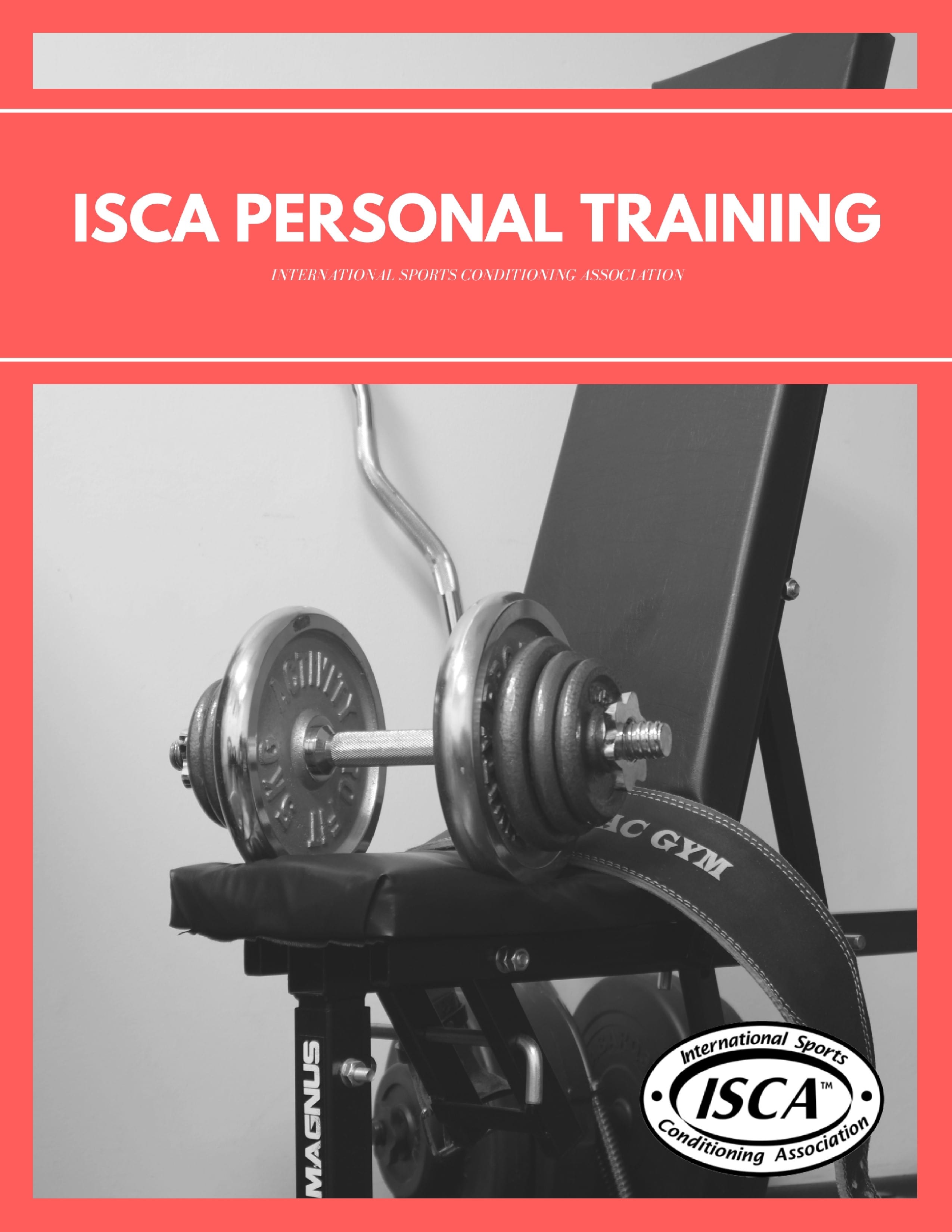 ISCA Personal Training Instructor Certification
This certification course is specifically designed for personal trainers and anyone interested in advancing their knowledge of general fitness and weight training. Course content includes exercise science and biomechanics as it relates to muscular strength, cardiorespiratory endurance, and energy production. In addition the participant will leave with a thorough understanding of various techniques for resistance training, cardiovascular conditioning, and flexibility training. There is in depth information on individual program design, safety and liability, and strategies for working with clients. The training includes hands-on practical sessions using various exercise equipment, case studies, and requires passing both a practical and written exam to receive ISCA Primary Personal Trainer Certification.
ISCA Nutritional Coach
Nutrition should be a major part of a client's training program. True results are created with a balanced approach to health, which include the nutritional component. The ISCA Nutritional Coach is your program for nutritional excellence while keeping in mind we are limited to educate without prescription as a Personal Trainer or Group Exercise Specialist. Our goal is to teach you all of the components of food and health that will assist your clients to maximize their wellbeing. We call it the Nutritarian Food Plan, one that emphasizes nutritional density, thereby minimizing useless calories and creating a solid foundation for a lean body, zest for life, and unlimited health! This course requires passing a written exam to receive the ISCA Nutritional Coach Certification.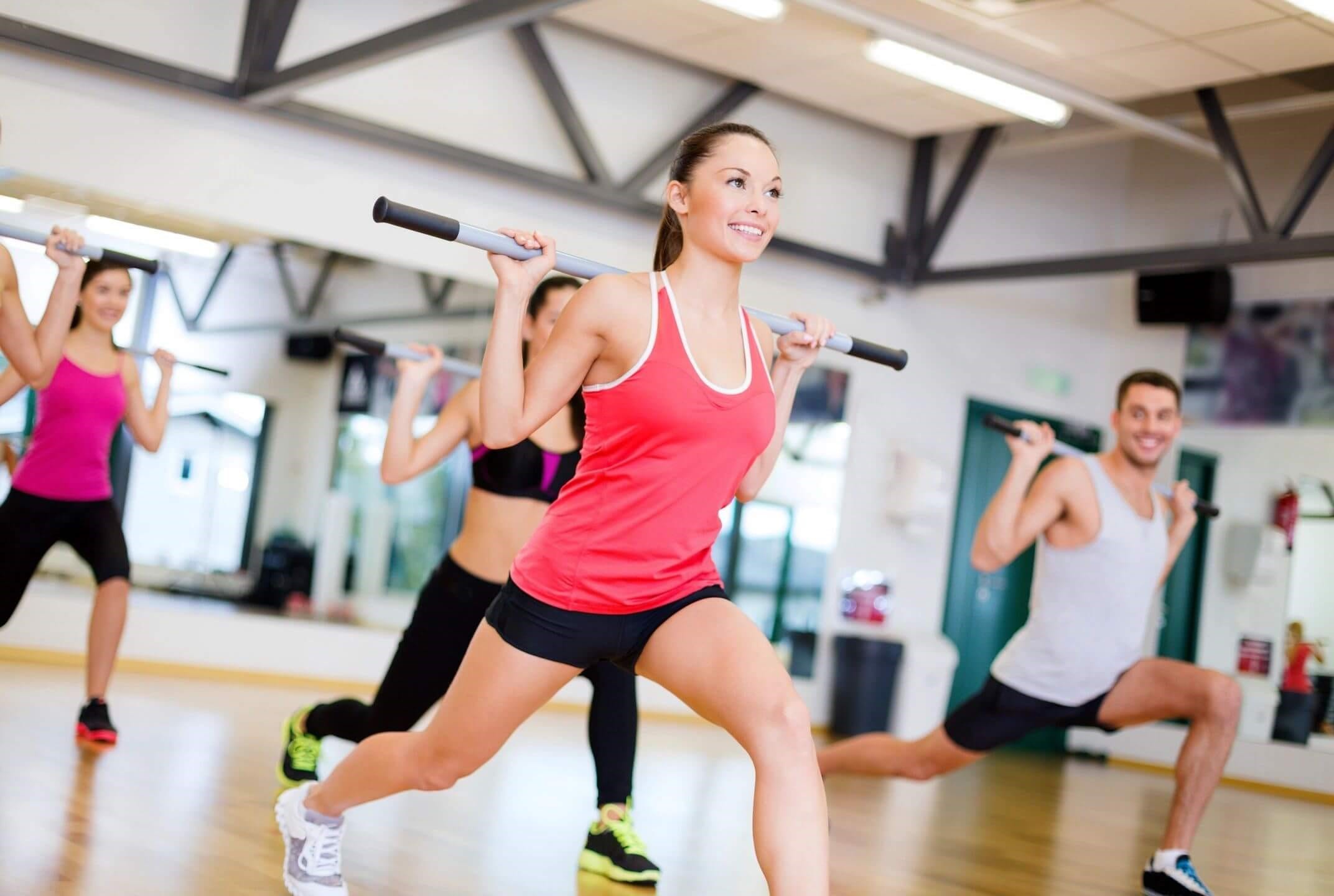 ISCA Group Exercise Certification
This certification course is specifically designed to help fitness professionals develop the necessary knowledge and skills to become a successful group exercise instructor. Course content includes both theoretical and practical information including exercise principles and guidelines, program design, safety, and training techniques in the areas of instruction, cueing, the use of music, and choreography. The training includes hands-on practical sessions to practice leadership and instructional skills and requires passing a written and practical exam to receive ISCA Group Exercise Instructor Certification.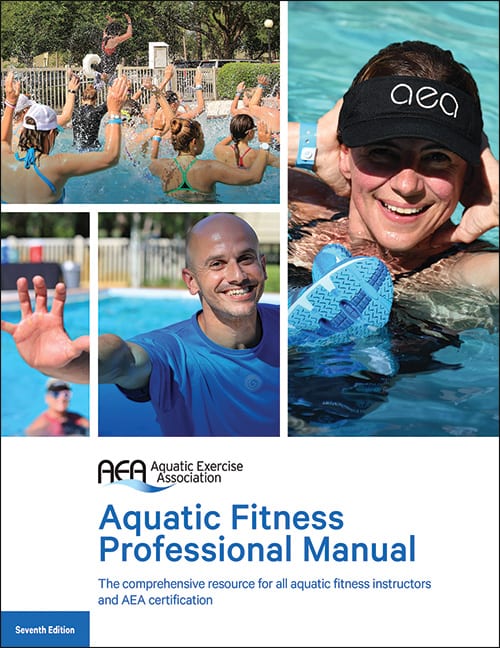 AEA International Aquatic Fitness Certification
The Aquatic Exercise Association (AEA) is the leading organization specifically targeting aquatic fitness through education and certification worldwide. Our top priority is providing access to the latest industry resources, research, products, training and education to increase global health, wellness and longevity through aquatic fitness.

AEA is not only committed to aquatic fitness, but to each individual within the industry including enthusiasts, professionals and participants! AEA strives to make everyone successful through increasing awareness, education, training and networking. With AEA, achieving healthy lifestyles and total well being through aquatics is a successful team effort supported worldwide.

The Aquatic Exercise Association
• Certified over 55,000 professionals in over 38 countries
• Educates & trains over 15,000 people each year
• Offers Akwa magazine, the leading industry publication read by over 12,000
• Provides consumer tips & training ideas to keep the water safe
• Provides professionals with direct resources and support to guarantee success

AEA Certification & Education
• AEA provides various training programs for the beginner to the intermediate and advanced professional.
• Obtaining AEA Certification is the gold standard in the fitness industry and once achieved, it is THE LEVEL to be at.
• Continuing education workshops provide practical applications, evidence based-tried and true successful programming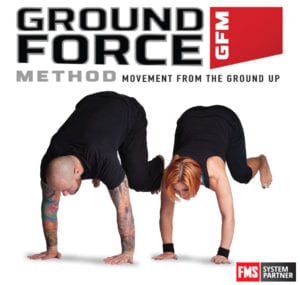 GFM LEVEL 1 (GFM1)
The GFM Level 1 Instructor Certification is a 12-hour course where you will learn how to use and teach the following: • GFM Concepts, methodology and philosophy behind the system • The Ground Force Exploration (GFE) • The GFM Movement Library • GFM Progressions/Regressions and Resets • GFM Games and Movement Flows • 10-Elements GFM training sessions • GFM FMS Corrective Progressions The GFM1 Instructor Certification comes with an Instructor Manual and access to instructor only downloadable video and educational content for review and further study.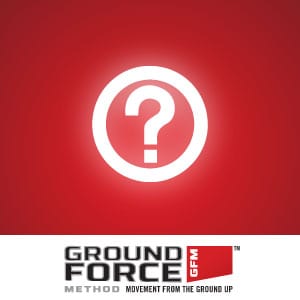 WHAT IS GFM?
Ground Force Method was born out of necessity, from working with injured athletes and people who did not enjoy movements anymore because of pain and discomfort. When pain is present, many goals cannot be accomplished, and especially the fun and "playfulness" of movements goes out the door. Have you noticed that we lose movement quality as we get older? Considering how modern society handles physical education, we have seen an enormous degeneration in the present generations. We have certainly not become better in any sense. While different training methods are being rotated and "hyped" by the fitness industry, very much like fashion, we have lost some things – playful and quality movements.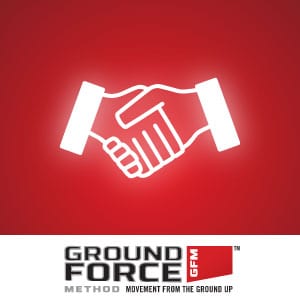 How we can help you?
We know that life is movement! First and foremost, we should be able to move our own bodies! Before we grab any type of weight, jump on any machine or take any pills, we should be able to handle our body – just as well as we did when we were little kids. Just imagine if you could move again with a smile on your face! Ground Force Method is our FUN- damental solution. We will take you through hundreds of fun, safe and challenging exercises, so you can learn to simply move well again.
Ground Force Method foundations
Because we are certified in FMS, we believe in and adhere to a system of movement. We have put all the exercises into a logical order, adding games for fun and playfulness, and later on we've added several levels of progressions. This is all based on the idea of Functional Movement. We consider FMS so important that we start all Ground Force Method certifications with a sample FMS test, because we want attendees to understand the value of FMS, the value of finding the "starting point" before any physical activity. So… Start moving! Move better, move stronger and move more! And later on, move faster! Moving more is not enough, one must always move better. Ground Force Method classes are functional and FUNdamental get certified and start teaching today.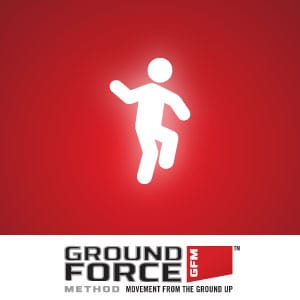 How is it possible to move better without pain and still lose fat?
Using the body as a unit is the most important goal of Ground Force Method. We have seen so many athletes with quite amazing muscle structures, but without the functionality of a well-developed body. Looking good and moving well is not necessarily equal! But it is truly understandable from any client that they want to look fit. Looking good, having functional muscles, low body fat and moving beautifully and pain-free – these are our goals, and these goals are clearly valuable for any clients like you.